Hey soul searchers!
On Saturday 29 April I went on an adventure to get in deep with my spiritual family. In the company of my supportive sister and mum, we travelled to the Old Smoke to visit the Mind Body Spirit Wellbeing Festival on it's 40th Anniversary.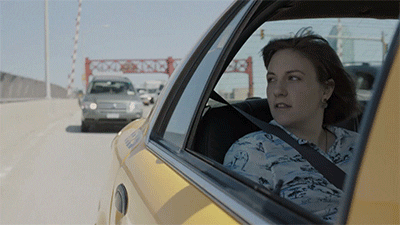 Mum and I boarded the 07:04 train from Worcester Foregate Street to London Paddington, and my sister joined us from the stop at Reading. At about 09:30 we had made it to the big city.
It was at the precise moment that we left Paddington in search of a bus that my ol' pal Anxiety caught up with me. The reasons were twofold: firstly, I had booked a place in Lisa Lister's Wake The Witch workshop at 10:45, and having no idea how long it takes to get to the venue, Olympia London, I was now in 'time trial mode'. If you've ever played a video game, you'll know what I'm talking about. But if not, what I mean to say is that I was suddenly operating against the clock. Lucky for me, my sister is well versed in all things London, and heroically got us to the venue in good time. The second reason I was met by Anxiety was because it occurred me in that moment that I had brought my mum and my sister to London to indulge me in something that had previously been rather personal: spiritual exploration. Their support was encouraging but also kind of scary. It had become so… real.
When we arrived at the venue the entry process was straightforward. We had the bag search (featuring adorbs sniffer dog!) and tickets were scanned. Our first port of call was to find the 'ladies'. But on passing the convention, I felt like a kid at Christmas. The whole arena smelt of… spa! Meditation music crept in over the hubbub of wanderers and activities. Every stall was painted white and decorated with the most beautiful (and sometimes expensive) products: healing crystals – my God, all those healing crystals – there was one particularly striking labradorite heart that I was instantly drawn to… but nature was calling. There were essential oils, body mists, buddha statues, meditation cushions, tie-dye clothing, organic/vegan/paleo/whatever foods that I would never in my right mind eat myself but looked just delightful. We passed booths containing visitors lying in beds between gongs, which made me giggle with excitement. I got a quick teaser of what was to come in that walk between the entrance and the loo, and I was thrilled.
The queue for the toilets gave me a good opportunity to scope out the demographic. There were so many beautiful people of various ages and backgrounds that it was kind of overwhelming. There were dreadlocks, harem pants, boho dresses, hemp shirts, hair-dyes, piercings, tattoos, and women dressed as fairies. We were passed by a few exhibitors who donned bright red t-shirts that read "ORGASM EXPERT".  I was intrigued.
It was about time to head on up to Lisa Lister's workshop (which I would be going to without mum and sis), but not before passing some more stalls. My face must have screamed "APPROACH ME" because I got stopped by exhibitors immediately. I was totally okay with this. Next thing you know, I had purchased a tarot, palm, astrology and colour reading for a mere £10. OK, so I didn't get to sit one to one with a mystic and a crystal ball. It was more like a drive-thru reading. I picked my cards, had my palm scanned on a legit computer scanner, picked some colours in order of instinctive preference, and gave them my birth date. The whizzed me over to the lady by the printer, and this weird printer which reminded me of a seismograph from the 80s chugged out reems of paper which would tell my future. Within 3 minutes I had my entire fate quite literally in my hands, and I was sent on my way.
Lisa Lister, as you know, has been a huge influence on my spiritual journey. See Duff Diaries (Video): Anxiety and Menstrual Cycles for just how. I was buzzing to see her in the flesh. The workshop took place in a separate suite and was laid out theatre-style (as in, rows of seating with a stage at the front). And there she was. She sat at the front of the stage in a gorgeous starry dress, bare-footed, totally down-to-Earth. She showed up in all her raw, vulnerable authenticity and delivered a funny, empowering, moving session that at one point brought me to tears.
The theme of the workshop was to embrace our inner-witch. She made a side-comment about millennials who so easily and openly share all their spirituality on Instagram and my instinctive reaction was "ME! SHE'S TALKING ABOUT ME!". We meditated on our inner-witches (my darling husband called me during this, and I forgot to turn the phone off – megacringe). We listened with hands on hearts and wombs as she preached to us about the turmoil women endured from the Patriarchy. Amen, sister! We danced and shook our pelvises and hailed the elements.
It was liberating and unifying. But… Anxiety was in on the whole thing. "Are you gonna approach her after? Do you think she thinks you're an annoying superfan? Are you gonna get your book signed? Did she hear your phone go off? What do the other guests think of you?" When the workshop came to an end I was proud of myself for having experienced it, but weirdly concerned that I just couldn't fit in.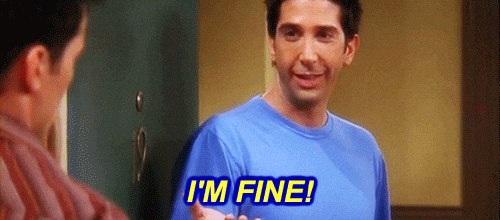 Mum and sis were greeted by a pale and rather aloof version of Becky. I batted it off and put it down to the emotional presentation, but they could see I was losing my zest for the day. They treated me to festival face paint, and during the wait in the queue I got to reading my tarot results. Daunted by what I read in the mindset that I was in, that wasn't very helpful (I'll save that for another blog post). I had half my face painted green with flowers, glitter and crystals – the painter, pleased with her work, photographed the good job, and I was out of there. Beautifully decorated, uncomfortably anxious.
But this is why I am so blessed to have my family. Mum and sis see my Anxiety all too often, but they were my wing-women and ready to combat fear with love. Mum joined me in my next workshop with Rebecca Campbell, while my sister found a quiet spot to read for two hours (my sister is not the spiritual type, so kudos to her for being there!).
Rebecca Campbell is another massive influence. Check out Betsy Recommends: Self-help books & the call of the Sacred Feminine (Pt. 1) to find out more on that. Mum had booked on for her workshop too so I felt far safer than before. During the wait outside the suite, my mum got her 'funny' on and had me laughing by the time we were going in. Upon reading the tarot results she said, "oh well it's all a load of rubbish anyway". I knew she didn't mean it, but she cheered me up, no end.
Rebecca had an angelic, other-worldly presence, about her. Her face-game was flawless and she wore this lush yellow and pink kaftan with black trousers and fringed boots. I was instantly inspired. When we found our seats, she looked my way. Forgetting the face paint, my internal reaction was "OMG SHE KNOWS ME!!!", but in her loving way she said "beautiful face paint". I nearly died.
We were taken out of our comfort zones the moment the workshop opened. Rebecca got us up and dancing to I'm Coming Out (of the Spiritual Closet, you see) and Mum and I were, of course, awkward about it.
The theme of Rebecca's workshop was to unearth our soul's callings. This one meant a lot to me. When she invited us to sit on a chair, sit on a floor, or lie down for our meditation, I was ready to throw myself into this, so I moved to the floor and lay on my back, palms facing the sky. "Breathe… and receive…" she repeated, in her most calming and dulcet tones. Having only had 4 hours sleep the night before I was totally game for staying right there. But there was more work to do.
Next, we chanted in unison, "om maha vidya namaha", a salutation to the source of supreme wisdom, and I felt at peace once again. Hearing the whole room chant in such a way made me feel like I had become one with the people and one with the Universe. I was blissed out.
The 'inquiry' exercise Rebecca executed was emotional and enlightening. She invited us to pair up with a stranger, and swapping after 10 minutes, ask the partner firstly "what is your soul calling for?" and later "if you weren't afraid, what would you do?" over and over, getting deeper into the soul with every answer. Of course, my mum and I are both anxious by nature, and when Rebecca urged everyone to pair up with people they didn't know, did we do that? Yeah… no. When Rebecca looked to us we sank into our seats like mischievous schoolgirls. But for argument's sake, the exercise allowed my mum and I to bond even more than we already had. I shared my truth with her and she shared hers with me.
The workshop closed with more dancing, this time to We Are Family (appropriate!), but we were busting for a wee, so danced towards the exit. Now, it was finally time to look at the stalls! Yay! But by this point I was beat and my mojo was wavering.
And yet something even weirder was happening here… I was getting pissed off. I was disturbed by the fact that every member of my newfound spiritual family were after the same thing as me: to make something of their lives, to discover themselves. Like, that was my idea! Get out! I felt small-fry, competitive, defensive and vulnerable… I know right?! WTF, Becky?! This was not part of the plan! This day was not meant to leave me feeling jaded! But in this moment, I was.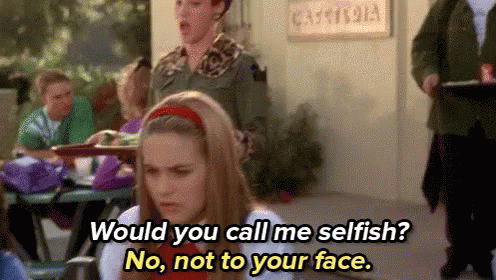 This was the challenge I needed to overcome by reaching out. It would have been easy for me to keep my spiritual journey to myself and assume that I was the only human being in search of purpose. By coming here, I came to the understanding that my Ego was still getting in the way. I was ready to alienate myself just as I had done earlier in my life. I wanted to feel special – unique. I would realise the next day that being collectively special and unique human beings in search of a purpose, especially during the rise of the Sacred Feminine, is a humongous blessing, and I have been grateful of the experience ever since.
But that's strange, no? I wanted to find a community, found my community, and then became resistant towards it.
If I've learned anything on this journey, it's to honour the feelings. So I did just that. I got it off my chest. I ranted to my sister and my mum, all the bitterness and cynicism bubbling up to the surface. And then I moved on, knowing that this will all make sense soon enough.
I found comfort in a crystal stall, and purchased five new stones: malachite, healer's gold, pyrite, kiwi opal and a selenite heart. Feeling out of sorts, I was ready to get out of there, but something special happened. My sister, who had been silently (well, kind of silently) cynical about the whole experience surprised me with a gift bag containing the labradorite heart! My soul lit up. She came to my aid and lifted me back into a happy place. What a fabulous gesture – she was an angel in disguise.
Finally we stopped at the Hay House Publisher stall and I went a bit woo-woo, purchasing 5 self-help books and using up the entirety of my budget in one fell swoop. I scanned the oracle cards section but became overheated, sweaty and claustrophobic so walked away.  That's when my mum stepped in. She so kindly bought me a pack of Earth Magic oracle cards. I am indeed spoilt!
With me, the family and the budget exhausted, we were ready to head home. What an emotional, fascinating, difficult, humbling and blessed day it had been.
I had met many extended spiritual family members in that experience. Some were replicas of myself, others entirely different. I was moving into a new world here. One where it's A-OK to be outwardly prayerful and meditative. One where you can be authentically you and dance your own dance. This was intimidating for a person who has for a long time felt alone. The thing is, it would have been easy for me to write this blog post with an entirely positive attitude – it was an all-round brilliant day and the convention in itself was very well done. However, in case you haven't noticed, I'm a human. Worse – I'm a millennial. So even the most pleasurable of days can leave me with an existential crisis.
The important thing to take away from this day was that I am no longer alone and I am free to bloom fully with the encouragement of fellow soul searchers and my dear immediate family. And whilst I am thrilled to bits that I have expanded my perception of a spiritual community, the Universe has conspired to remind me just how blessed I am to have my blood-relatives, my quiet home, my husband, those who support and love me regardless of my mood or stance. And when I nearly got lost in finding my purpose among others on a similar journey, I was reminded of just how fortunate I already am – to have a job that can pay for me to have this experience. To have the time and the resources to write what I want and lob it into cyberspace.
So, all-in-all, this was a special day. I have levelled up, and acquired gratitude, community and humility along the way.
Peace, love and happy soul searching ❤
---
Got anything to add? Got a spiritual experience to recommend for a millennial review? Wanna spread the love? Just get in touch!